Monday, 11 February 2019 -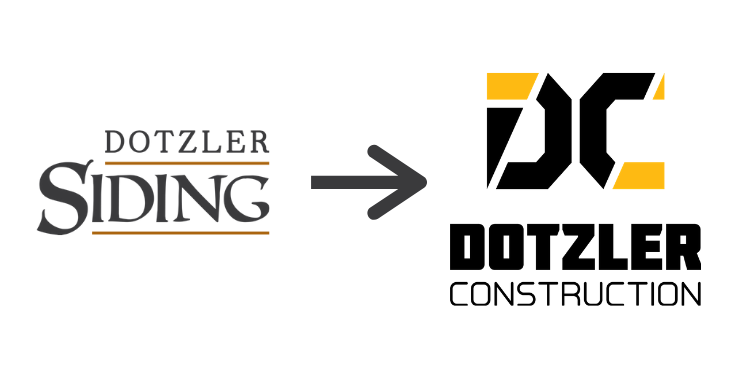 Introducing Dotzler Construction
If you've been a longtime customer and know Tim Dotzler, you'll know that we spent the last several years as "Dotzler Siding". Our primary business model was related to siding repair, siding replacement, or whole house siding projects.
But here's what most people don't know.
Before Dotzler Siding, we were Dotzler Construction. So while it may appear as a name change, we're just returning to our old stomping grounds.
Here are the answers to some of the most popular questions we have had regarding the name change:
Why change the name change to Dotzler Construction?
As we started doing siding projects for homeowners in Omaha, people started to ask us what other services we offered. So naturally, we started entertaining the idea of broadening our services. Once we took on some non-siding projects, word got around so we thought we'd made it official.
What many people don't realize is our owner, Tim Dotzler, originally started by doing kitchen and bathroom remodels before siding.
Are you still siding contractors?
Yes! In fact, we anticipate most of our work to be related to residential siding repair or siding replacement.
As long as the weather cooperates we are still able to perform siding services in Omaha.
Are you under new ownership?
Sometimes Omaha contractors change ownership of a business and see it as a perfect opportunity to change their name. That is not the case with Dotzler Construction. The same core team of people at Dotzler Siding that you have come to trust are still the same people working at Dotzler Construction.
So what is different?
Aside from the new name and logo, you'll see that we have broadened our service offerings. Check out the Service page for more details.
If it's something related to updating, upgrading, or remodeling your existing home then chances are we can do it.
Ready to get started?
Give us a call at (402) 980-4893 to get started on your next siding, remodeling, or home project.